These are the pictures of the flower arrangements of my students and myself at the 50th Anniversary Flower Show of Denver Chapter of Ikebana International on April 6-7, 2012 held at the Mitchell Hall of Denver Botanic Gardens.
Jo Ann Joselyn, Quince Shoka.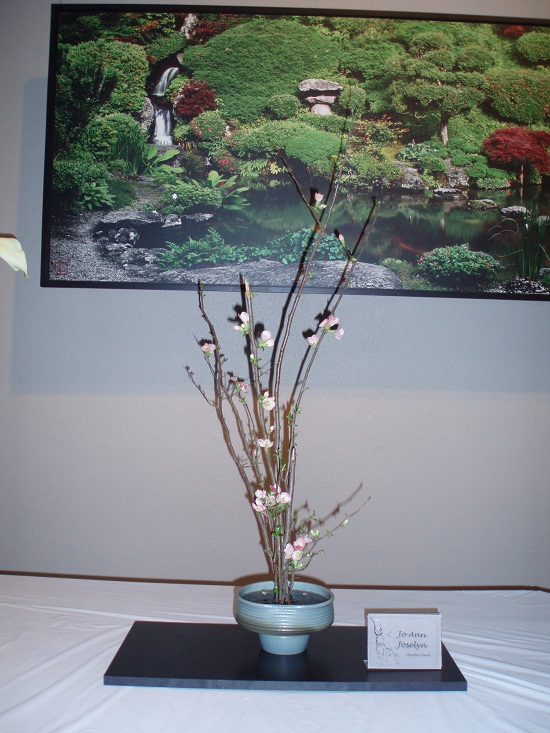 Janice Petersen, Plum Shoka.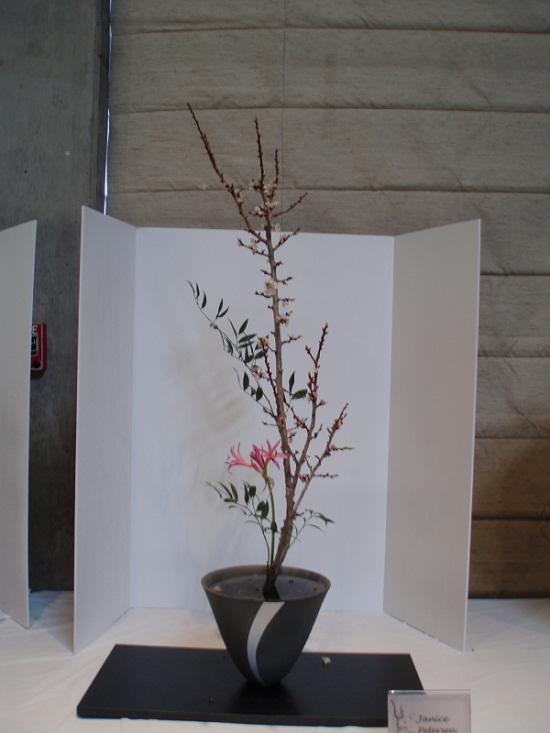 Bill Stufflebeem, Club Apple Shoka.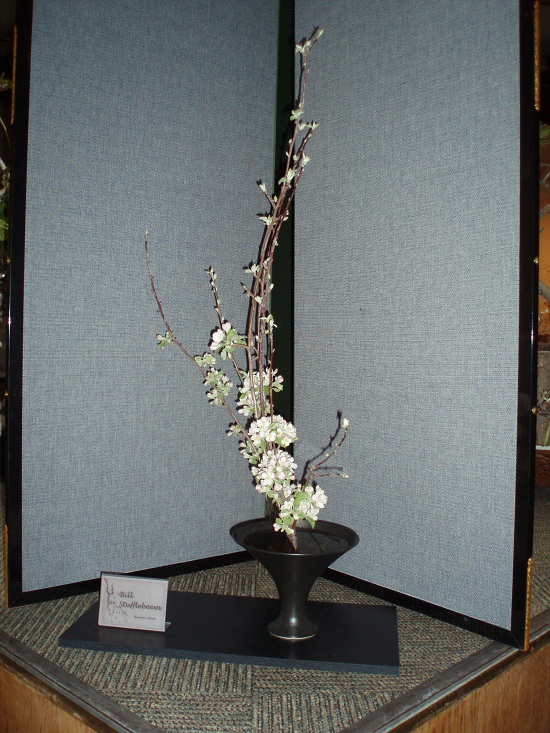 Kazuko Kozai, Iris Shoka.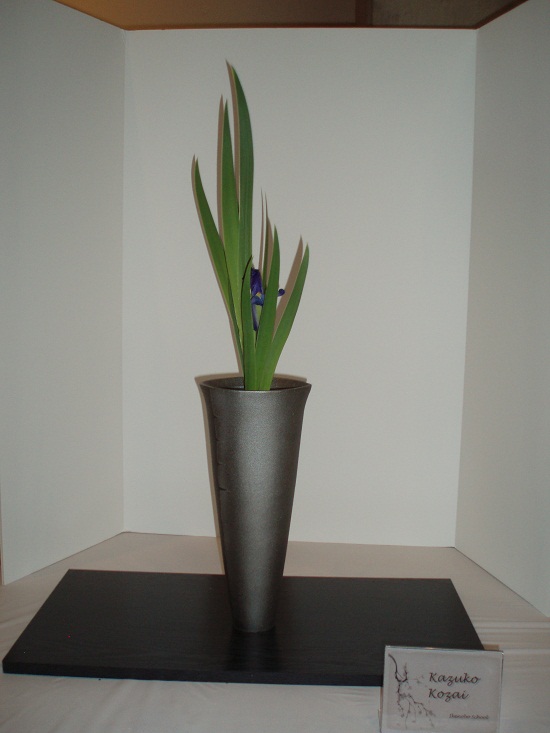 Team production: Jo Ann Joselyn, Janice Petersen, Bill Stufflebeem, Naoko Kohlhepp, Kazuko Kozai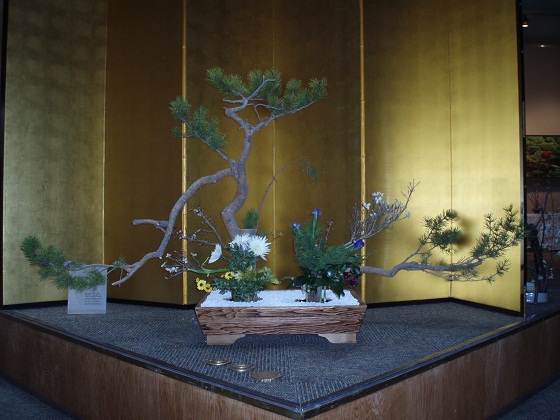 A picture taken with 98-year old Alberta Pennak, who has been a long-time member of the Denver Chapter of Ikebana International and was presented with the appreciation letter at the invitation-only private ceremony, Kazuko Kozai